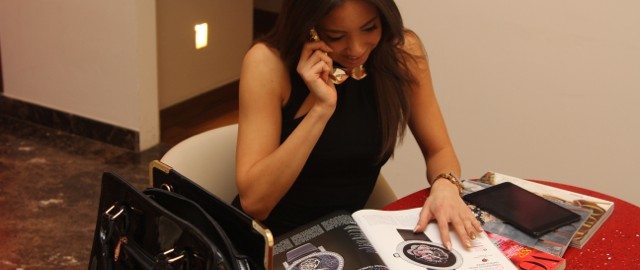 The latest  edition of the Middle East Revolution magazine comes with an Augmented Reality application, thanks to Air3, the Agency, who asked us to prepare the app for their client. At several points of the premium publication, users can bring the pages to life. The image of the luxury watch starts to move and readers became viewers who can just simply lean back and see the movie about the masterpiece, unfolding in front of their eyes. Besides the animated watches 5 interviews of leading watch professionals are included on the pages as well.
The videos appear on the page, as classic marker based AR solution – but, by clicking on them, they pop up to cover the full screen.
With this solution the challenge of todays print media is partly solved : How to make the pages as interesting and up-to-date as their online competitors' sites. By adding digital content to the images and articles, readers have the advantages of print and online media at the same time: the personal, tactile experience of the tangible paper and the excitement of richness of moving, digital content.
Watch out for the next edition of the magazine, hopefully it will have even more features.
App Link App Store 
App Link Google Play
Some pages of the Magazine to try the app