ARworks, on behalf of Infiniti Dubai and H2O,  adapted the Infiniti Dream Road application for the Dubai International Motor Show, through a stunning and exhilarating Virtual Reality experience.
Using the Oculus Rift VR head set, users participate in the ultimate 360˚  drive in the Infiniti Q60. From the sweeping bridges over the Atlantic Ocean Road in Norway, and  heart-stopping switchbacks on Italy's Stelvio Pass, to the colourful Moroccan Gorges du Dadès and Norway's dramatic Trollstigen mountain pass.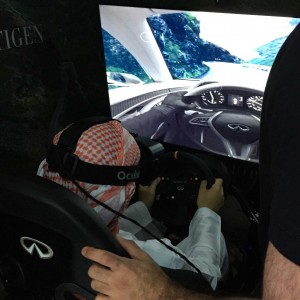 To entertain the visitors queuing up for experience, we also added a (not so simple!)  function that allowed us to interpret the twin view feed from the Oculus experience,  to a single view on surrounding flat screen TVs.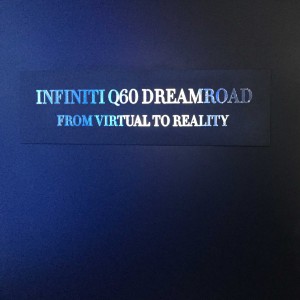 So far it's proved to be a fabulous success with over 1000 participants in the previous 2 days, and is another poignant example of how brands can use VR to connect with their audiences in emotional and powerful ways.
Full case study to come.