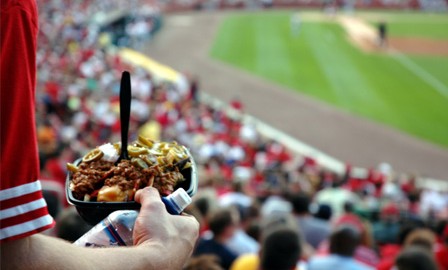 Sports and Event venues
We continue our look at which businesses should be embracing Beacons, with Sports and major event venues.
Coincidentally, we were approached very recently by a major football venue to prepare an introductory perspective on what value a Beacon Network could bring to their business. So this is nice and fresh in our minds.
The request triggered the fundamental question of " what business are they really in?" The obvious and immediate answers are Entertainment and Hospitality. But one only has to dig a little bit deeper to see how important Media is to the on-going commercial health of sports venues. And within the context of what value Beacons can bring, this is a very interesting observation indeed.

So here's a list of no-nonsense reasons of why Sports and Entertainment Venues should be using Beacons to enhance the Entertainment, Hospitality and Media channels of their business.
Entertainment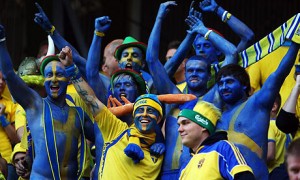 1. Stir up the spirit of competition:  Under their traditional role of hosting sporting events, the spirit of competition and partisan atmosphere is particularly
strong inside a sports stadium. Using Beacons to trigger clever Pre, In-match or Post-match mobile games amongst supporters, taps into that spirit, stirs it up and can generate an even more exciting and memorable experience. The games could also lead to winning prizes such as food, beverages, souvenirs or even unlocking exclusive content and interviews from players or coaches.
2. Surprise and delight with exclusive content:  By identifying certain profiles of ticket holders, fans or guests, and giving them access to exclusive content (interviews, behind the scenes cam, photos etc.), the venue will be going along way to unlocking the deepest reservoirs of their customers passion, exhilaration and excitement.
Hospitality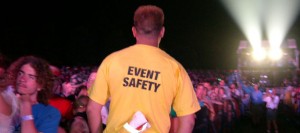 3. Optimise Safety: In an environment as busy, large, frenetic and multi- levelled as Stadia, safety is of paramount importance. Beacons can be used in this case to provide interactive maps of the venue to help with way finding, details of emergency exits, foot-traffic hotspots, disabled guest advice etc… Anything that facilitates and optimises the safety of fans and visitors.
 4. Optimise Convenience: Often one of the biggest challenges at large venues is convenience.  Where to go for food, toilets, exits, fastest way to seats etc. By allowing a Beacon to know your precise location, together with smart usage of a mobile devices interactive capabilities, fans and visitors can use the network for fast, ticketless entry; navigate to where they want to go quickly, search for and avoid busy, high traffic areas, and in even pre-order and collect their halftime food or beverages.  Once the network is in, the opportunities are endless.
 5. Increase revenue: Real-time seat upgrade offers, on the spot food and beverage offers, and well timed souvenir reminders and offers are jus a few of the ways Beacons can be used to drive up visitor revenue.
Media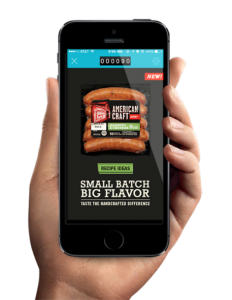 6. Provide additional channels of hyper-relevant communication for sponsors. The reasons behind investing in event sponsorship are well documented. But when it comes to having the ability for sponsors to engage one-on-one, and with hyper-relevance (profile, location, in-event timing etc…) Beacons suddenly open a whole new realm of possibility.
By offering fans and visitors the option to receive personalised, relevant communication from sponsors or advertisers in the venue (via the Beacons) the sponsors and advertisers can layer their existing media investment with a new level of one-to-one, relevant engagement and feedback.
7. Create additional mass-engagement opportunities for promoters and sponsors. Even on a broader, mass scale, Beacons enable sponsors to own specific events within a particular game or experience, and communicate that ownership en masse to everyone on the ground that has the service enabled on their mobile devices.  The more creative and clever the idea and interaction behind that communication – the more value they can pull from the investment.
But once again, it's essential to keep in mind that there's a fine line between smart personalised experiences, and push notification nightmare. Enhancing your fans and visitors experience by understanding their behaviour – as a human being as well as a consumer - anticipating their needs and serving them as hyper-relevant information and content as possible is Beacon success critical.
Written by Christian Burne. Communications Director at ARworks Middle East.
 ARworks is a leading Mobile App development company. Specializing in mainstream, strategic App development across mobile and wearable devices, and the commercial application of creation technologies such as Augmented Reality, Virtual Reality and iBeacons.