iBeacon is a technology that makes apps know exactly where the user of the phone is standing. Unlike GPS, which is limited to the outdoors and only has the accuracy of 5 to 10 meters, iBeacon alerts a device with the 7th sense that its owner is standing in front of a certain car, art piece, product, shelf or object – and not one meter away. And it works without any special apps running on the phone.
Imagine that after having downloaded the app of a gallery you're about to enter, the app automatically sends you additional information about the art and the artist, right as you are looking at the piece — without the need of a QR code or any action on your part.
The technology has already been introduced in certain Apple Stores in the US. Here at ARworks, we're close to wrapping up our testing phase, so we can now offer apps using iBeacon. This is a new addition to our technologies that also include Cloud Apps, Augmented Reality, 360 Photo and Video and other Next Gen Visual Technologies.
We invite you to read further for ideas on how businesses can take advantage of this technology available for both iOS and Android devices.
Let us know if you are thinking about introducing a smartphone app – we will make sure that your app benefits from the latest available technologies and stands out from the crowd.
Car Dealership
Walk around the showroom and wonder how your smartphone knows at which car you're looking at as it delivers info of the car just in front of you on your phone.
Make an automatic, random prize draw – one from any 10 potential customers will win a prize on the condition that they come in, stand beside and look at the car.
Events
Having a corporate or promotional event and you want to show your guests some extra magic? Give them an iPad to walk around with (or they can use their own phones) and as they view your products exhibited, the app runs the promo video of the product they are looking at.
Hotels
Install an iBeacon system in a hotel and your guests will know exactly where they are in the building. Then the app can help them locate to any possible areas of interest within the premises.
Hypermarkets – Retail
Shelf sensors – When the customer stops at a certain place within the hypermarket and at a certain shelf, the app will know where they are standing and will deliver any additional information (text, photo, video, data) – or an order form – of the products just in front of the customer.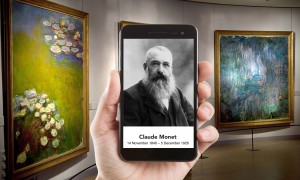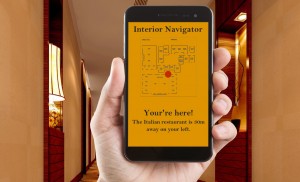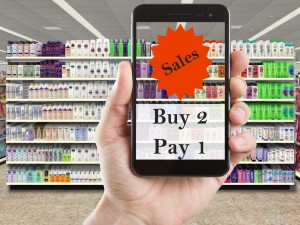 I hope we've managed to give you a glimpse of the wide range of possibilities this new and exciting technology offers. If you need a smartphone app to vow and convert your customers, give us a call and we will come back with a list of strong and efficient creative concepts using state of the art innovative mobile technologies – including iBeacon, Augmented Reality, Cloud apps or more.