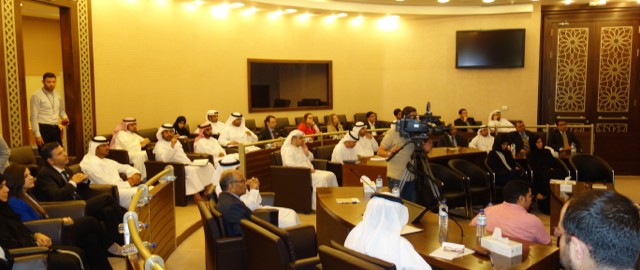 ADJD, Abu Dhabi Judicial Department goes mobile with the help of ARworks.
The first phase of our biggest smartphone app development project in the Middle East just has been closed with a Press Conference yesterday in Abu Dhabi.
Press Coverage:
The CMS app, which helps users managing their legal cases, has been introduced. The app includes various, complex features to help users to manage and follow their legal cases – but it gives useful and interesting experience to those as well, who are just interested in the operation of the Abu Dhabi Judicial Department.
With the app, besides checking the timing, documents and involved parties of your legal case, you can easily search for law offices and lawyers in the central database, calculate the fees of the planned legal actions, or follow the statistical numbers of the institution' activity.
All of this information is coming real-time, directly from the connected database on the servers of ADJD.
But there are spectacular visual features as well – you can virtually stand in the middle of the Main Court Room, or the Museum and look around in the full 360 panoramic view of those places. In the Museum you can even read some interesting facts on the exhibited objects, participating on a Museum Tour from the comfort of your living room.
The app will be available for iOS and Android after the final testing is over.
Apart from developing the app, ARworks built a Middleware Server Solution through out which the app communicates with the central servers behind the firewall – in this way we've developed an integrated front end- back end solution.
This app – first of its kind in the world – shows clearly, how mobile devices and apps will help the daily life of every people. It also represents how advanced is the UAE in its efforts to go fully digital.