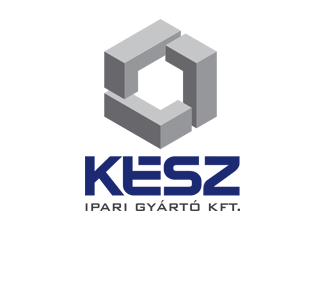 Skyscraper with floorgames
Brand building VR experience for events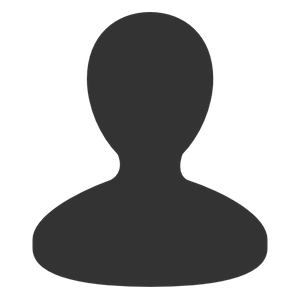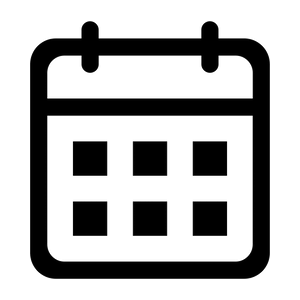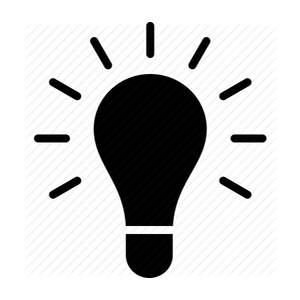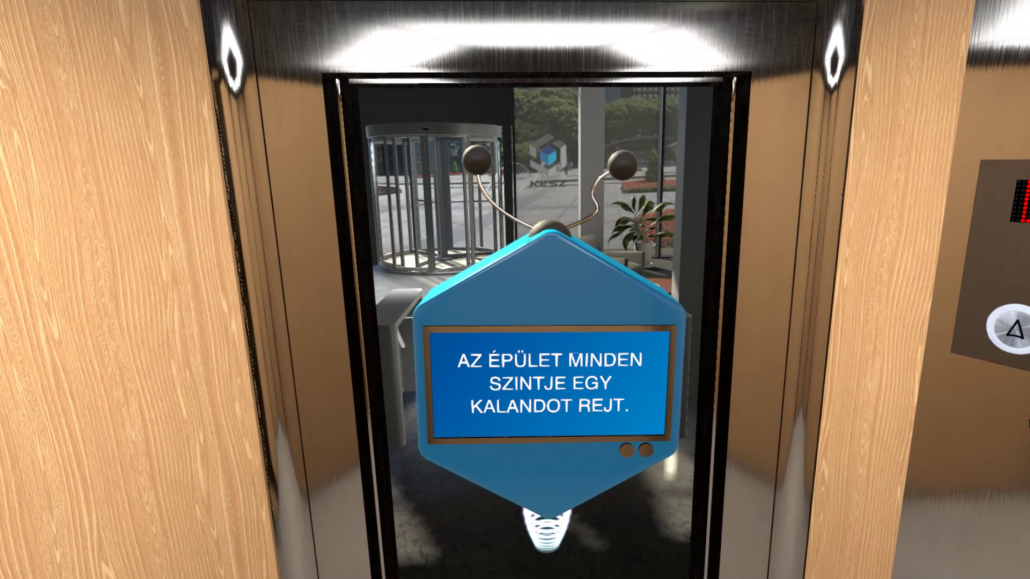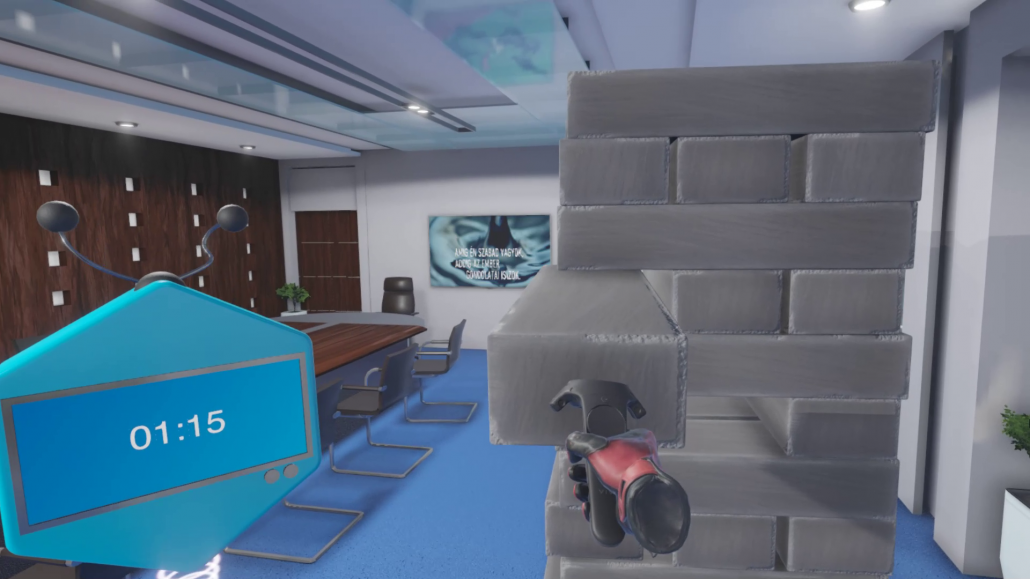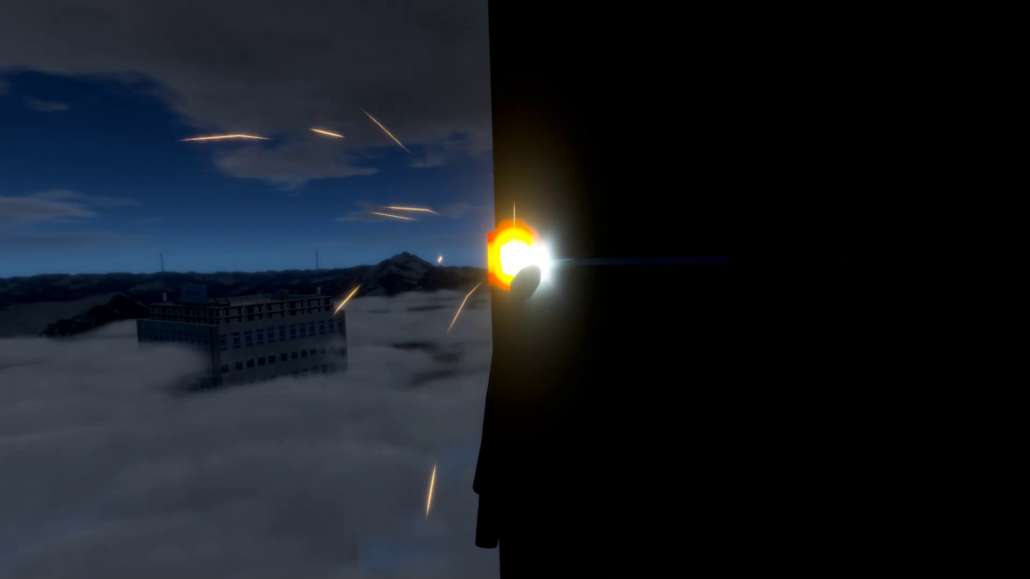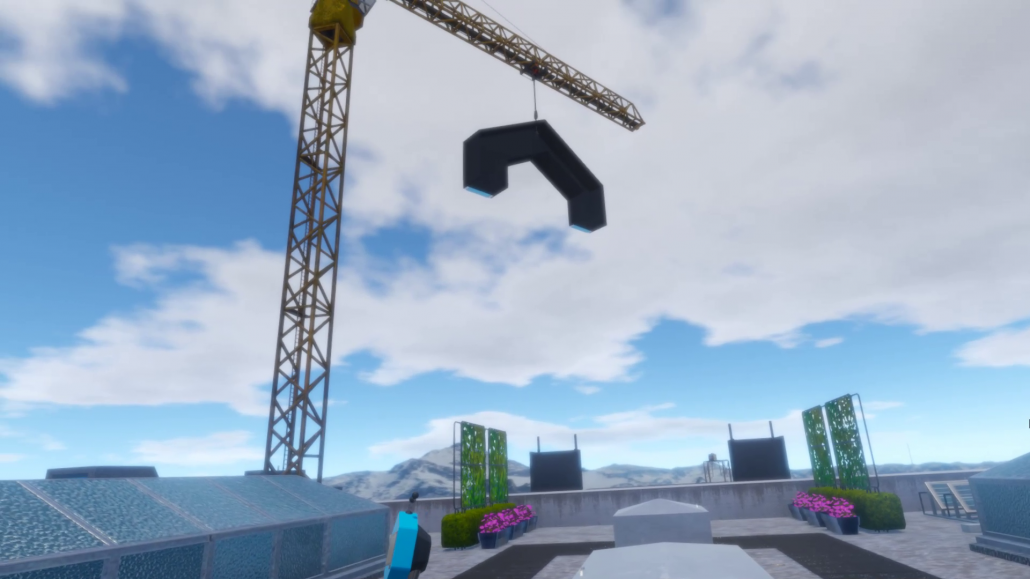 In our Virtual Reality application developed for KÉSZ Construction Ltd. the player visits three level of the Hexagon shaped skyscraper. During this journey, the user can play 3 different games, and while in the elevator he/she is challenged by a quiz question about the company. The games are:
1. VR Jenga
In the VR version of the well known game – as you would expect from a building company- huge concrete bricks has to be removed by the user without ruining the 3 meter high construction.
2. VR wire
Player has to hold a circular wire loop and guide it along a copper wire filled with electricity without touching it. If this happens however, user feels the vibration in the controller and see the sparks mimicking the mild electrical shock.
3. VR welding on the roof
When arriving on the roof the half of the hexagon company logo lowered by the crane must be welded by the player to the other half already fixed to the roof. The tip of the welding gun sparkles and glows to create a lifelike welding phenomenon, so player must act with care.
The whole game is prepared to be played in a small environment, so it is no need to learn and use the Teleport function of the controller.
The games can be played in parallel with 4 Vive VR sets that are hosted in a mobile, special design construction.