AR Big Print
Augmented Reality solution to bring a huge print to life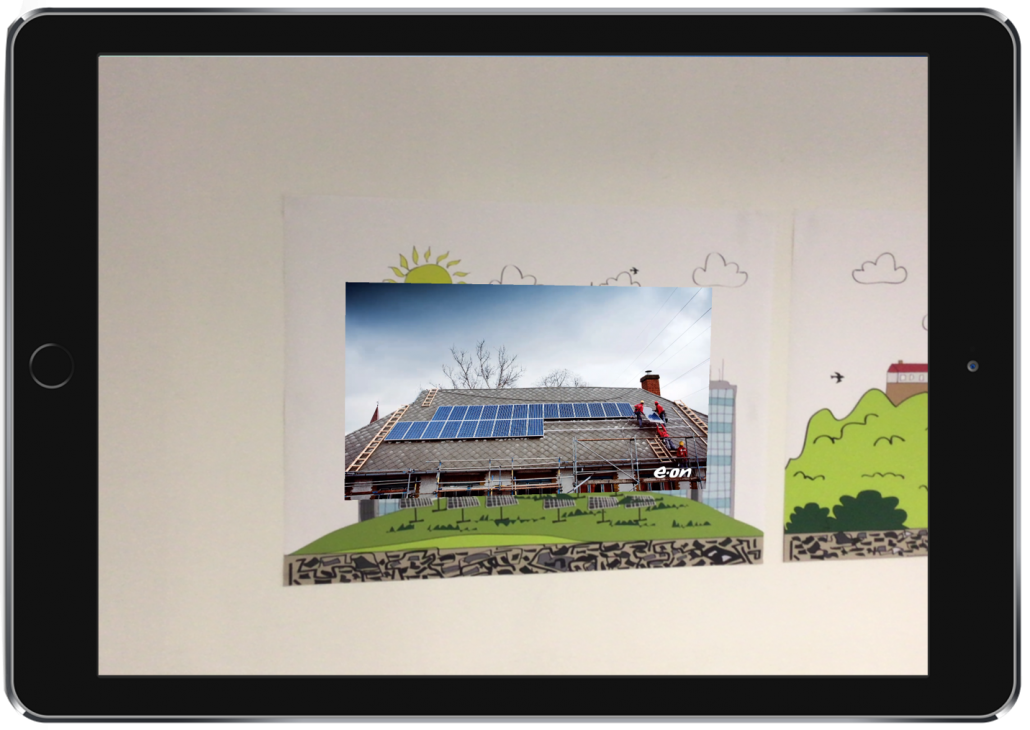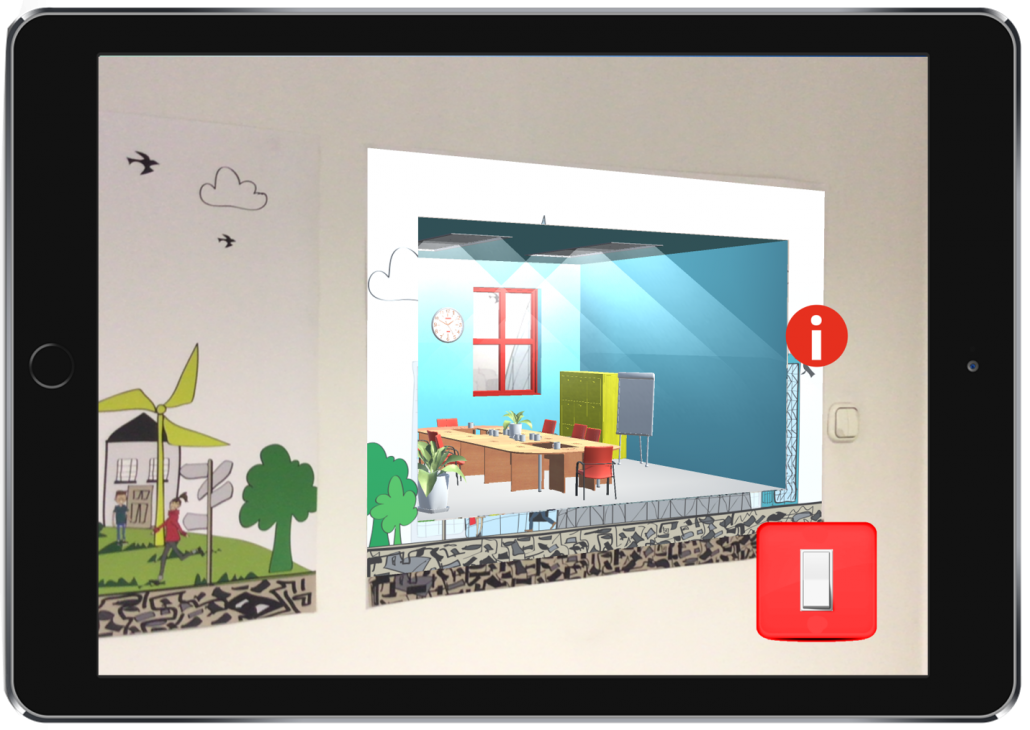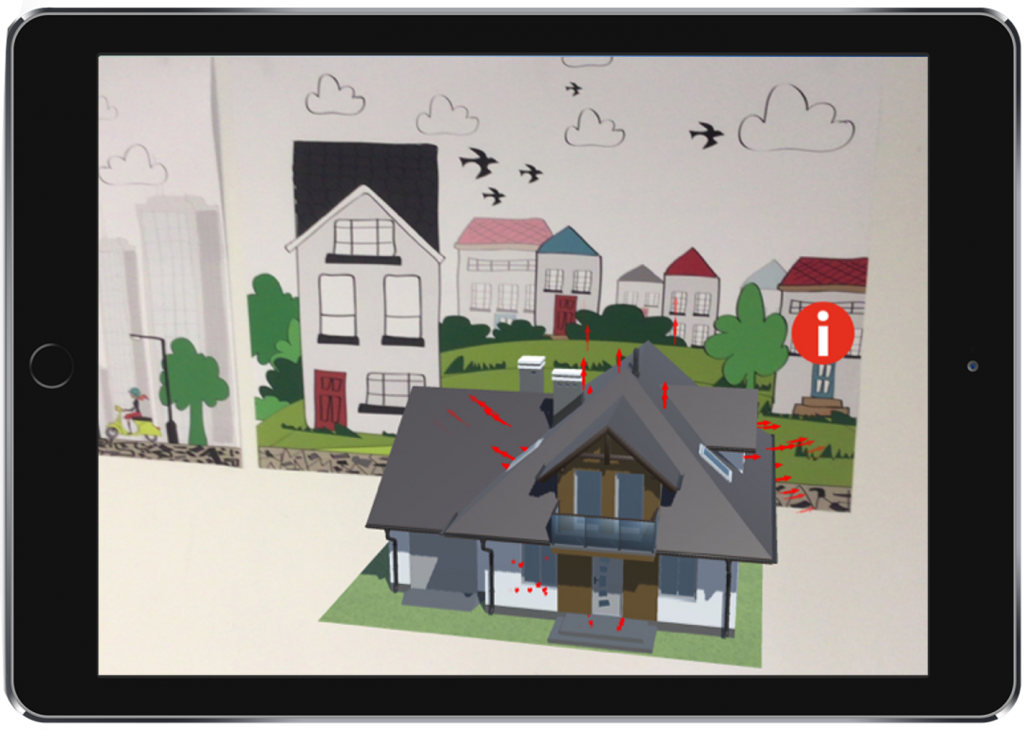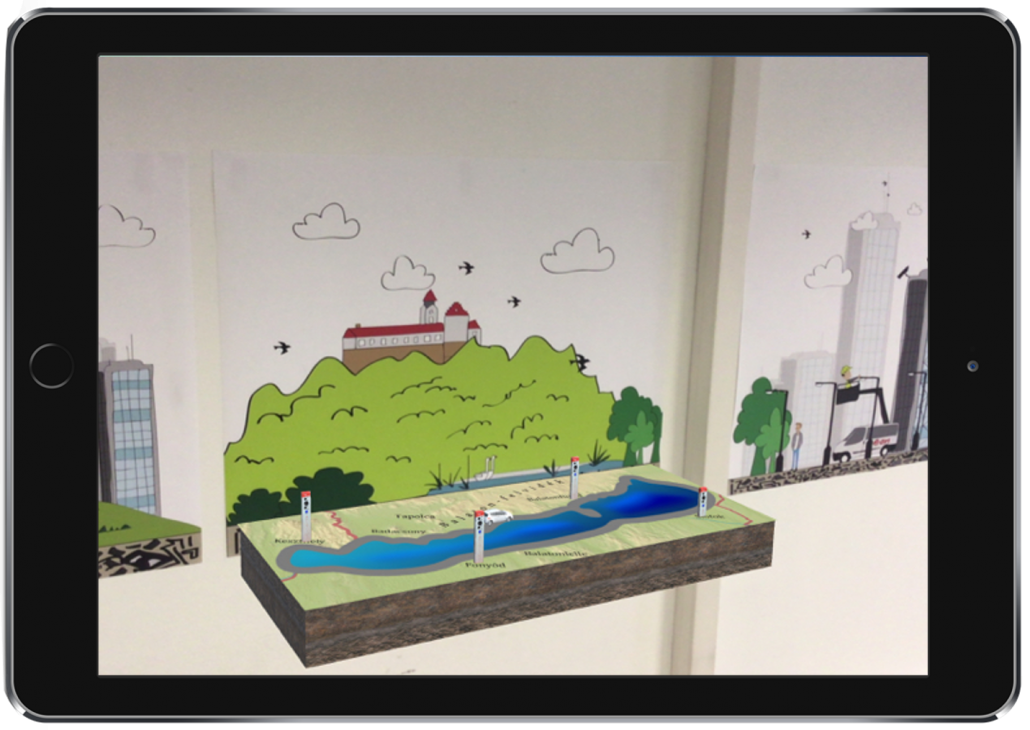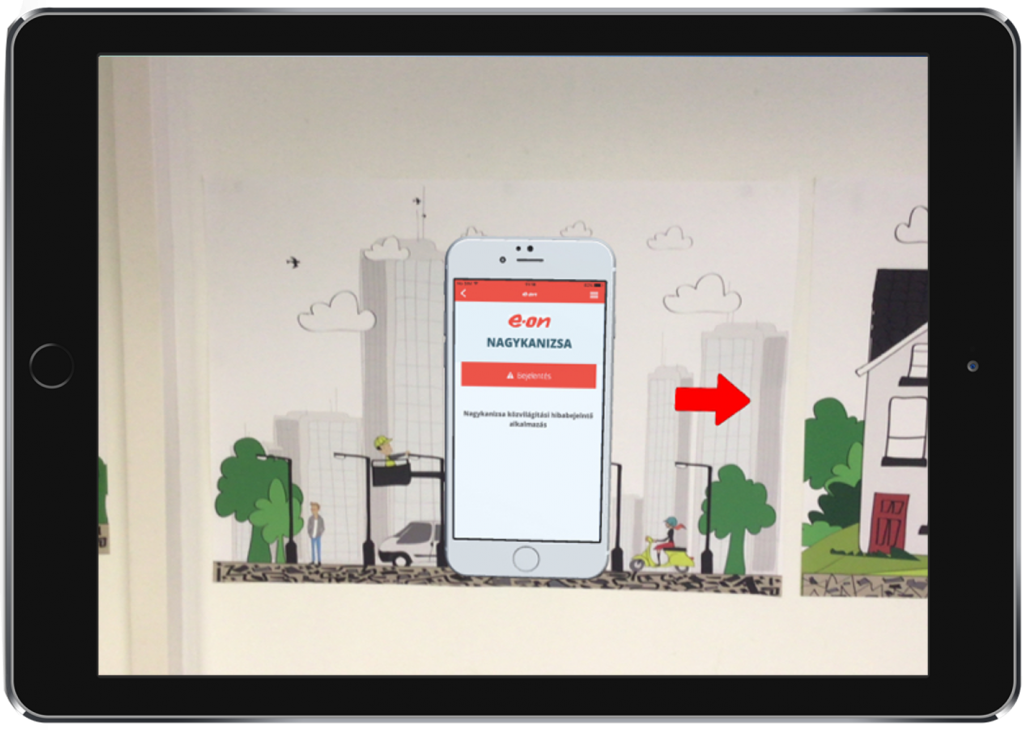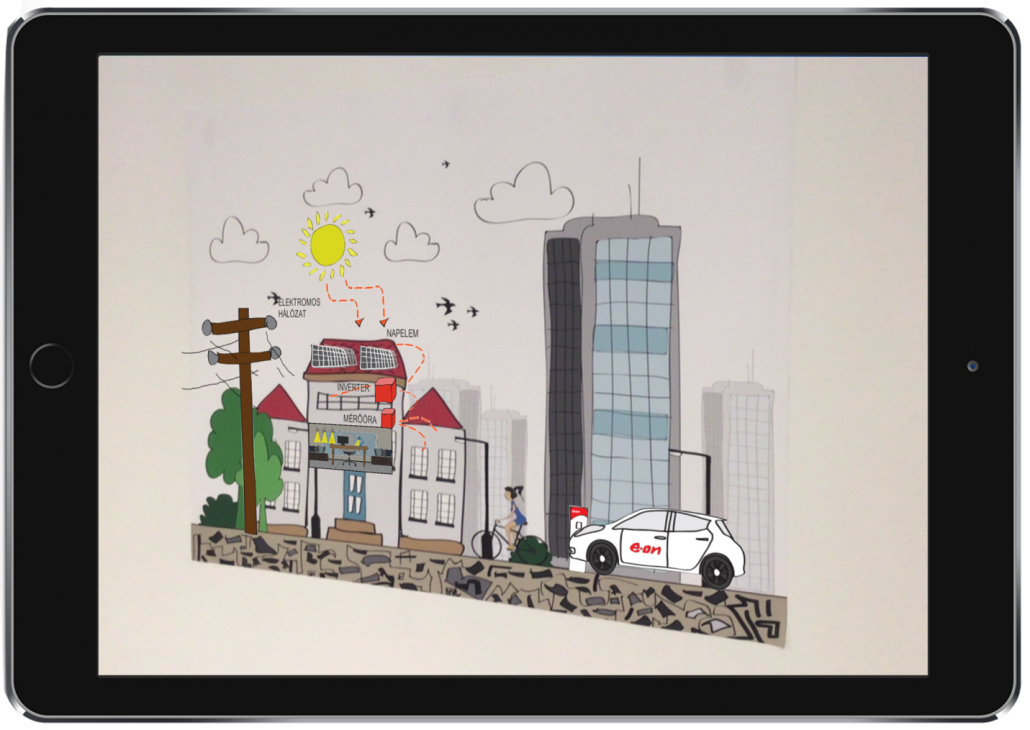 Bo Event, the agency, gave us a commission to prepare a spectacular AR solution for their client EON (Hungary's leading energy provider).
At a prestigeous party, EON's main partners could explore the various field of activities of the compnay by holding a tablet onto different parts of a 9mx3m wall.
By doing so, the 9 static illustrations of a futuristic city came alive on the screens, by supplementing/augmenting the live camera view with colorful and vivid 2D&3D animations.