ARworks is a leading full service mobile application provider specializing in cutting-edge technologies for companies, governments and other organizations worldwide.  The unique combination of our technology know-how, marketing and strategy acumen are centered around serving business goals.  Depending on individual client needs, our services include concept planning and development, app content development and design, testing and optimization, app deployment, marketing and evaluation.
Campaign Apps
Promotional Apps
Loyalty Apps
Corporate Apps
AR/Next-Gen Visual Technology
Augmented Reality
Marker based /Pre-defined and Real Time/
GPS based
360 Panoramic Photo and Video
Mobile Green Box
Face/Body Recognition
Smartphone apps that act as interactive screens with user friendly front-end systems. These are based on robust back-end systems that run complex, cloud stored data combined with continuous data exchange capabilities.
This new technology solves the problem of precise indoor mobile navigation accurate to an inch/centimeter. iBeacon based applications allow you to push information (such as local, real-time promotion offers) to your customers' mobile devices at well defined spots including stores, outlets, exhibition halls, stadiums, offices, etc,.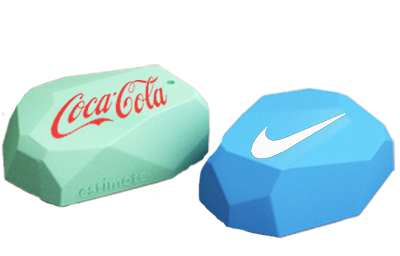 Our deep knowledge of Augmented Reality, 3D design, animation and programming know-how allows us to create spectacular and immersive virtual experiences at events. We help our clients stand out of the crowd and ensure that their audiences have a highly memorable experience with the brand —always a crucial concern for event marketers.
Augmented Reality Exhibition Stands
Magic Mirror Retail Installations
Interactive LED Projection Screens
Virtual Stage Shows
AR Photo or Product Kiosks
etc
Event AR Using Cutting-Edge Software and Know-How
Kinect Based Animated Virtual/AR Stories
Body/Face Recognition and Virtual Enhancement
Green Box