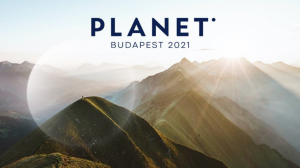 Water Treatment in AR
Birging a scale model to life with Augmented Reality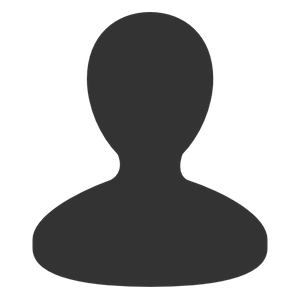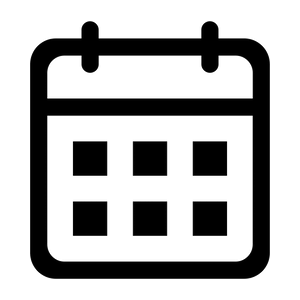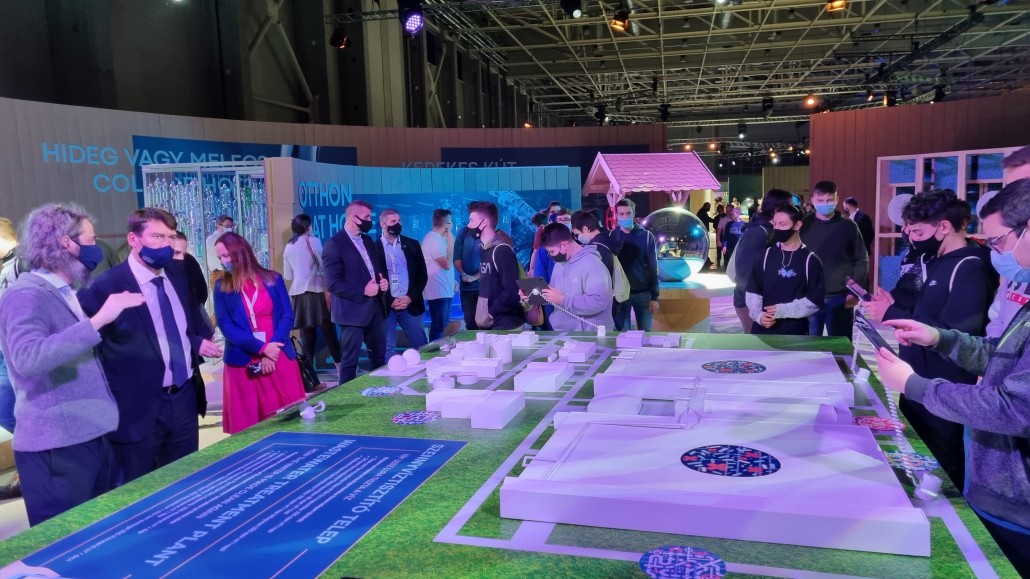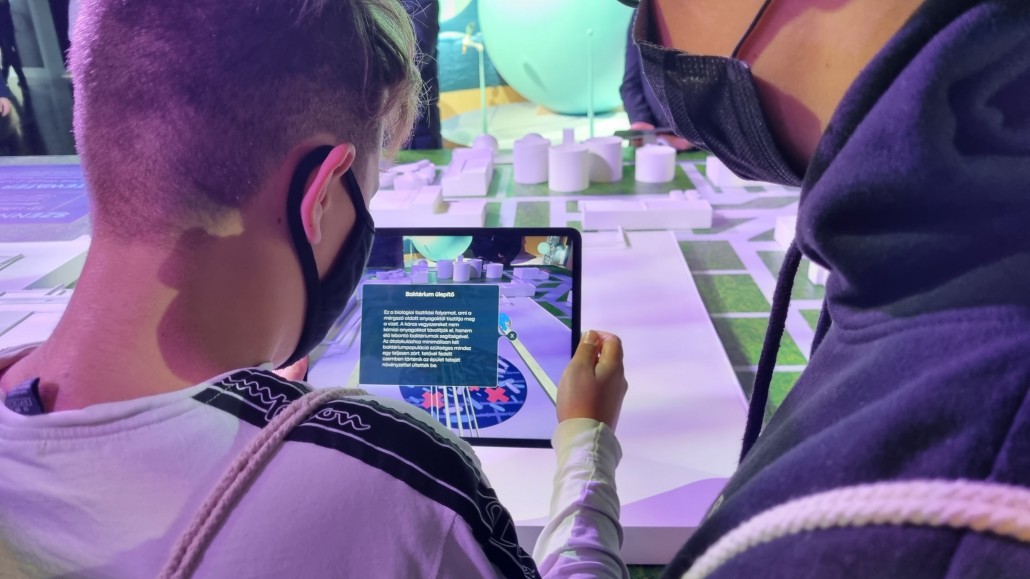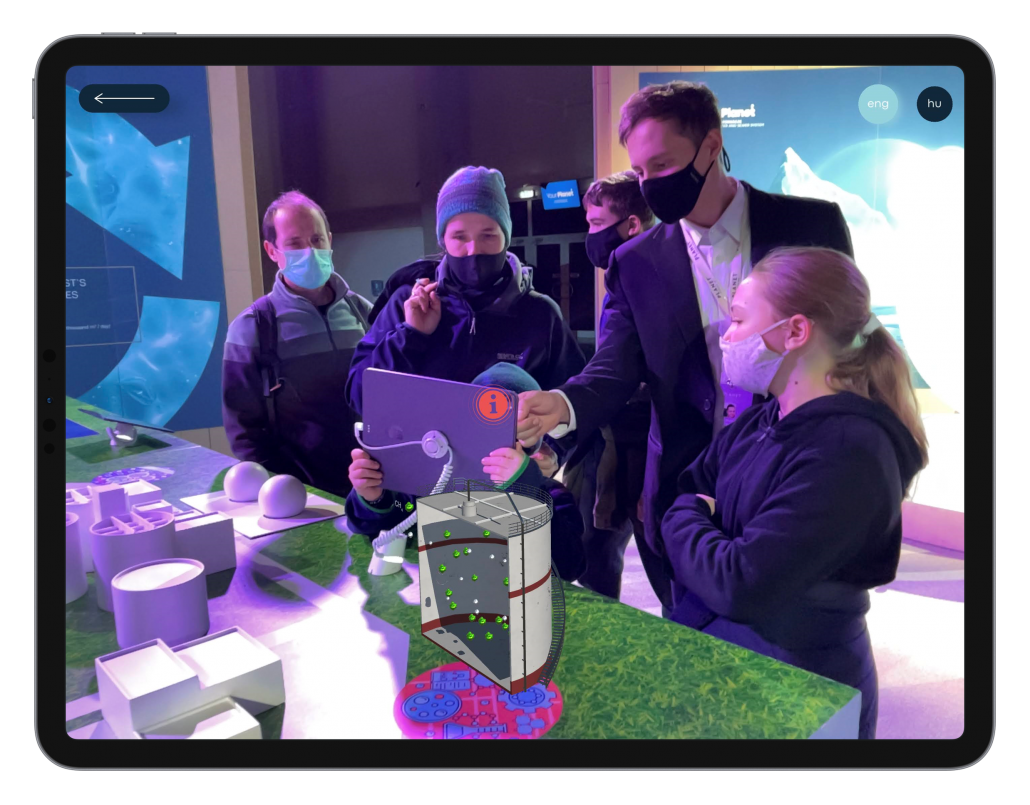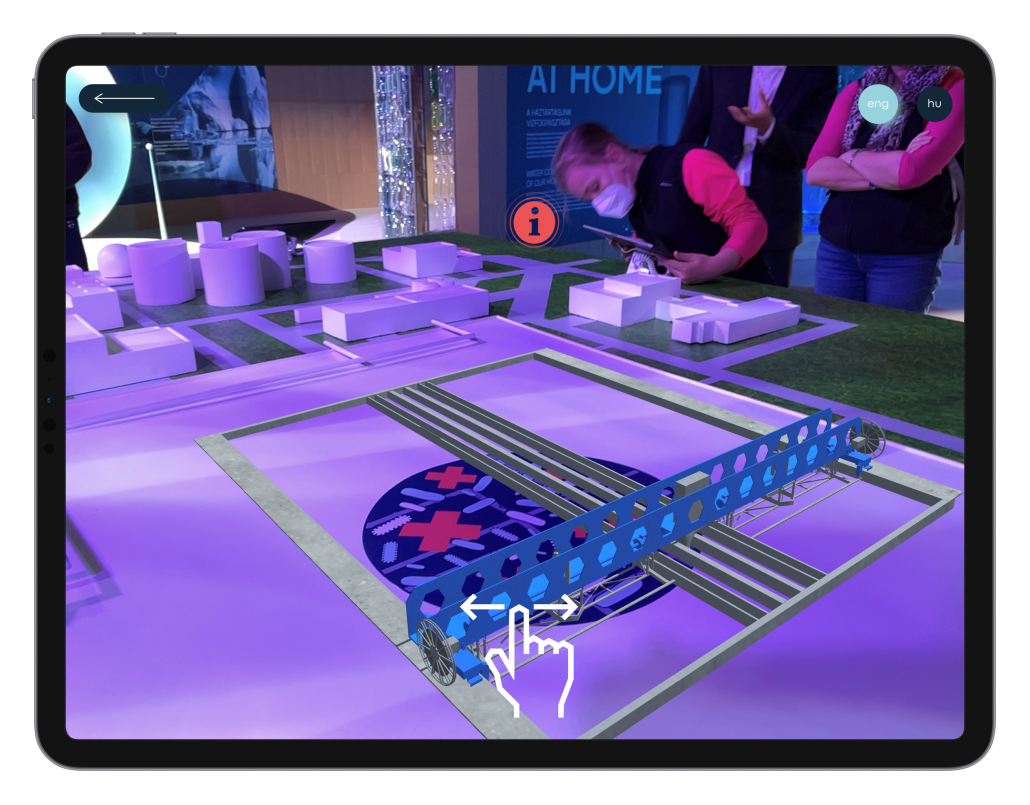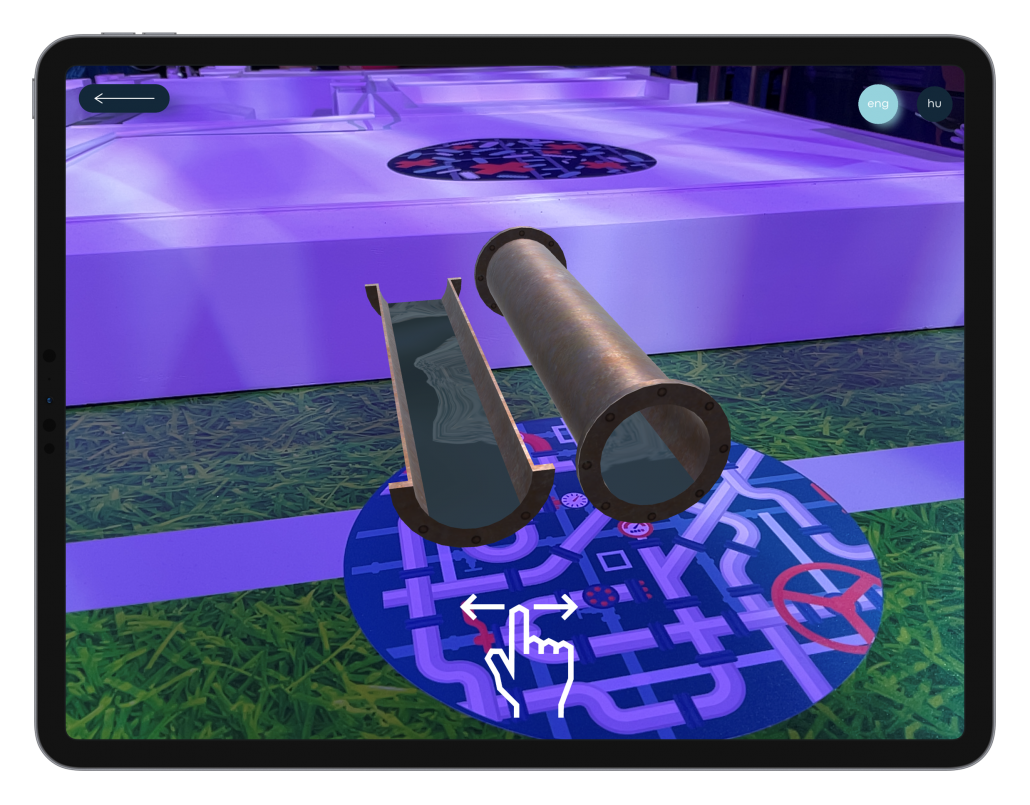 The Planet Budapest Sustainable Expo was held at the beginning of December 2021 at Hungexpo, the fair site of the Hungarian capital. The purpose of the event was to raise the attention of the adverse effects of our environmental, social and economical activity and show that these negative trends, risking the future of Earth are still reversible.

We've developed VR and AR solutions to help visitors – especially the younger generations who really expected new technologies – to understand the trends, symptoms and what can be done to avoid a bad outcome.

One of our immersive interactive visualization application was an AR one running on iPad Pro's and adding 3D explanatory animations to a scale model of a water treatment facility.

The app brought to life the 2m*3m replica of the Csepel facility adding content showing how the process actually working – so besides the static physical object visitors met with a dynamic digital content inviting them to explore each and every part of the scale model

Six iPad Pro's was installed around the model, all placed in a security cradle which managed the continuous charging of the devices, too. The app was using marker based AR – to makes sure the content is really accurately placed on the targeted surfaces – so the markerprints were stick to the scale model.

The content included animated incoming sewage and outgoing water pipes, purifying and cleaning machines all accompanied with explanations in pop up windows – all appearing at the exact spot it is happening in real life.

These parts could be done in the static 3D printed scale model – but could be easily added with Augmented Reality.

The app was a good example on how a regular and well know exhibition solution could be adapted to the needs of the visitors today.