Real Estate Touchscreen and iPad Experience
How to immerse your potential customers into your offerings of new apartments
The Touchscreen Experience
We prepared our latest touch-screen application for one of the most dynamic Hungarian real estate developer, Futureal-Cordia group, which proved to be a very effective sales tool in help of real-estate projects that are still under development. We could demonstrate the real estate building itself, the neighborhood, and the homes realistically, so potential clients could (virtually) feel at home, even before the construction has started, thus the planning and sales could be more precisely set.
External 3D view of 3 buildings
Augmented Reality view of a building
3D and VR views of a flat
The application developed to touch-screen TV consists of three main parts: upon selecting the particular project, users could see the realistic 3D rendered view of the building and of the simplified environment. Potential clients could see the building from all sides and from a bird's eye view of it. After viewing the building they can explore the wider environment, and all important landmarks and available services in the area. The third main function is selecting the specific floor examining the floorplan and finally, have a look at the actual flat and its exact parameters.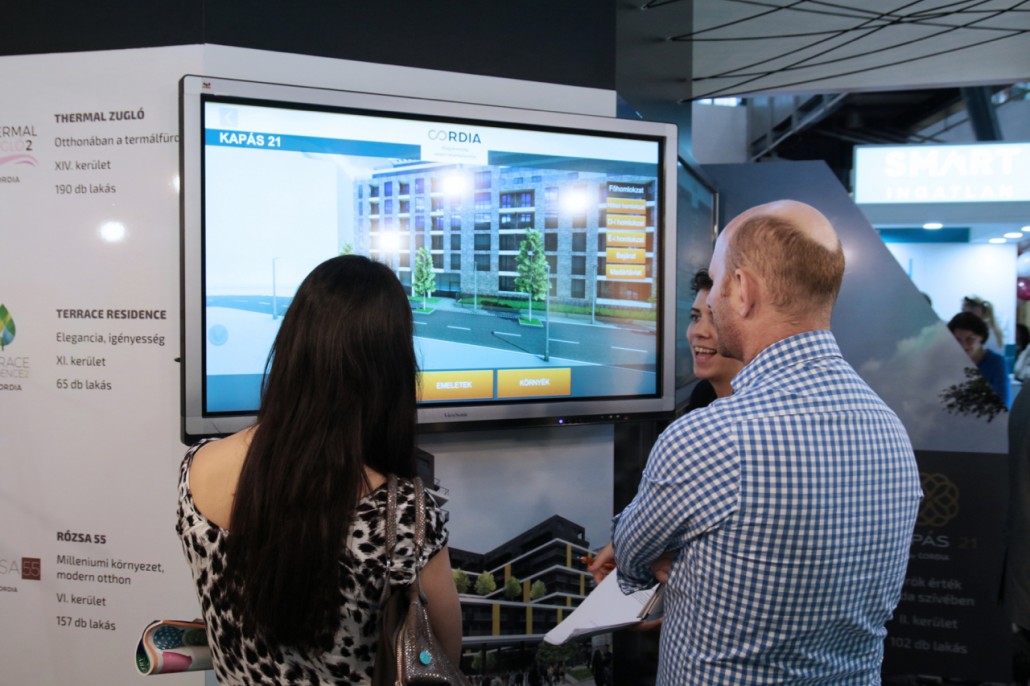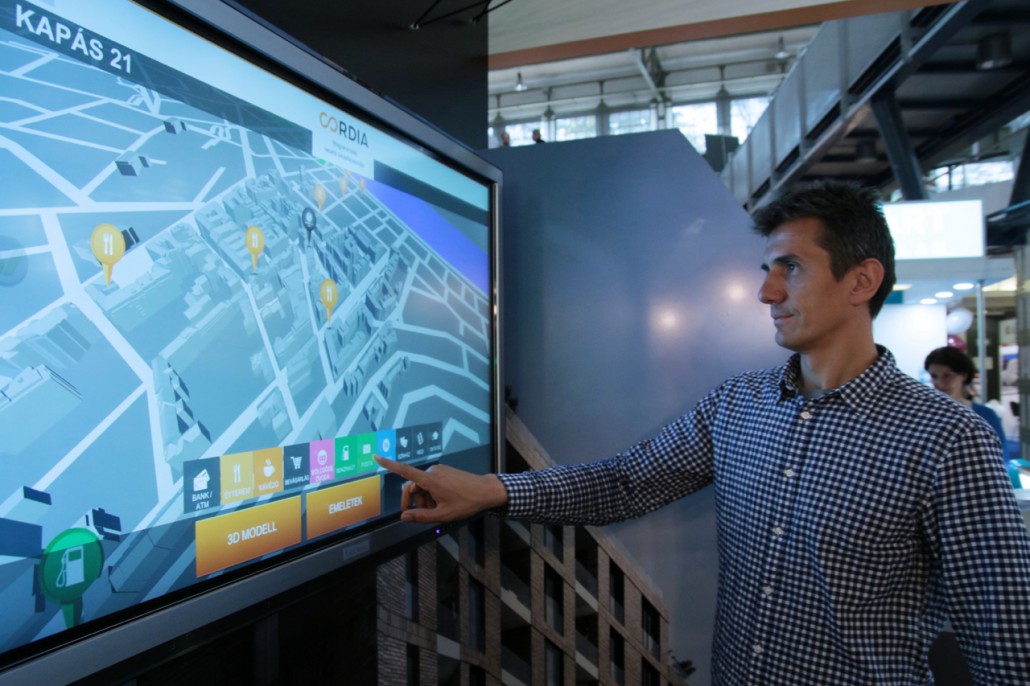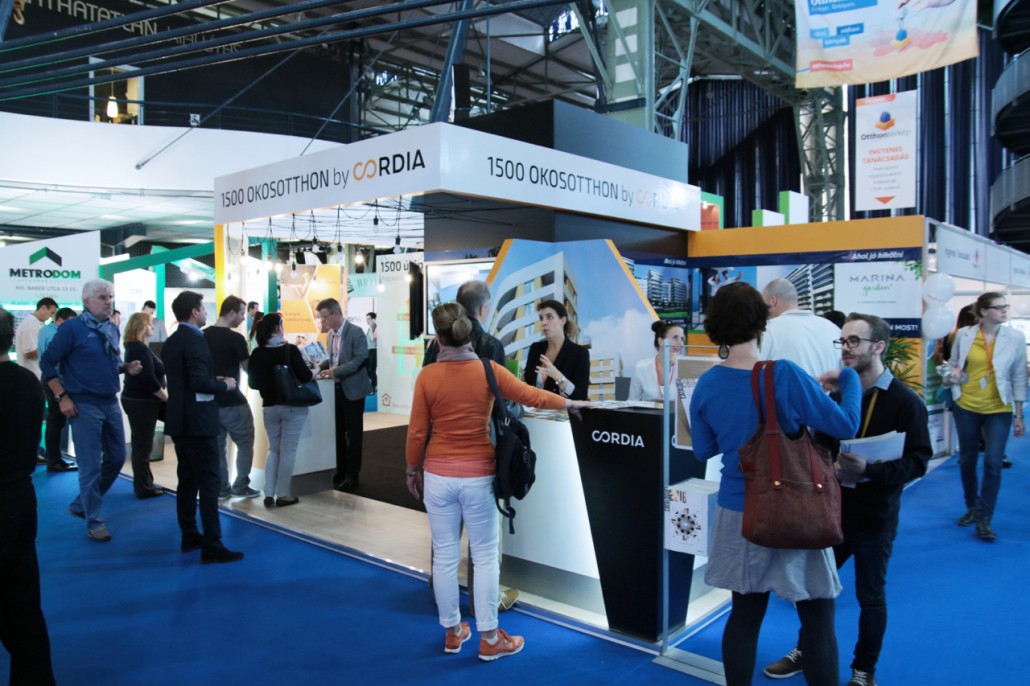 The touch-screen application is ideal for exhibitions, or as fixed sales center sales tool. Depending on the design, this can be a an adjunct help, where the sales person will guide visitors through the process all the way to their future home, or it can act as an information panel – guiding the potential clients automatically. The application can be further expanded in the future with 3D rendering, and 360-degree panoramas of the given home. Besides, the content can be developed for tablets, downloadable mobile application for phones, or extended to 360 Virtual Reality headset  - whatever the clients needs.