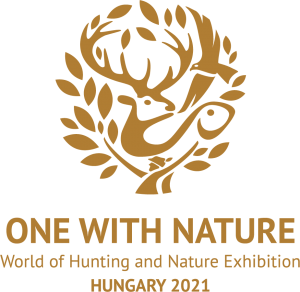 Fish Feeding in VR
Dive into a sweetwater lake and give all the fish they like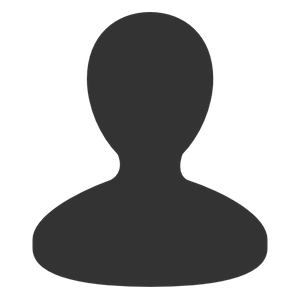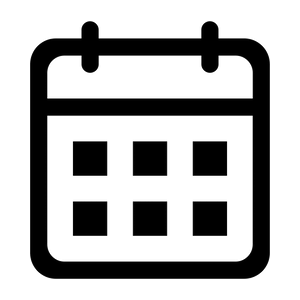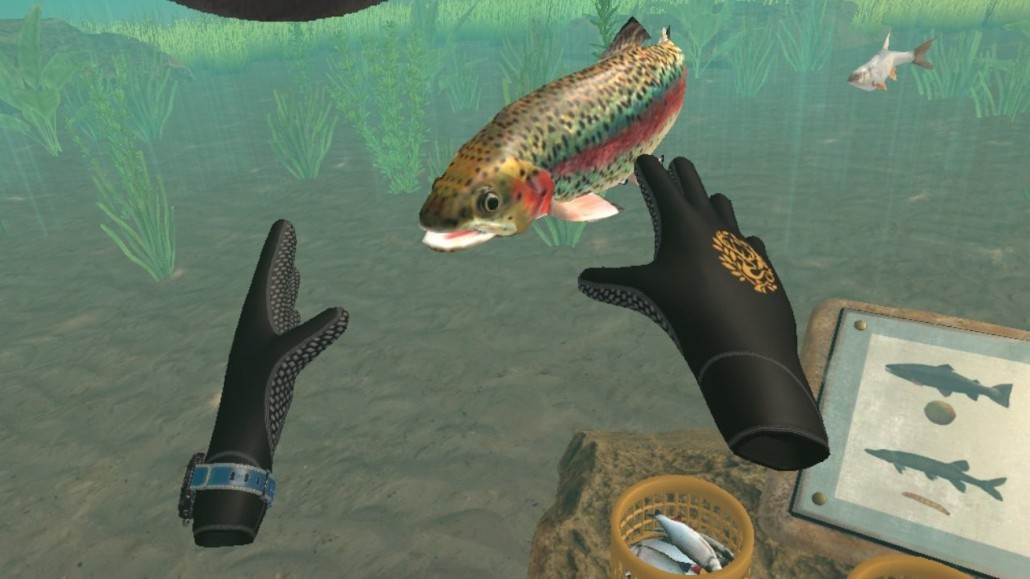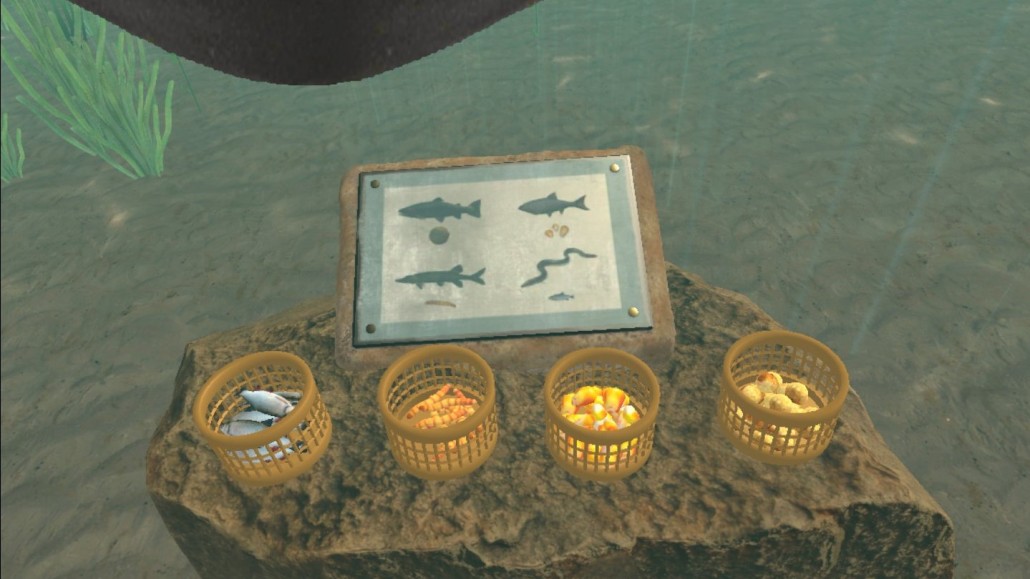 The One with Nature, World of Hunting and Nature exhibition was held in Budapest, in early Autumn, 2021. We've developed several AR/VR solution for the event, one of them was a short but fun – and educating – game where users had to feed different type of fish with food they prefer.
The game was used in the Fish, Water and Human hall, where visitors could get familiar with the characteristic water habitats of Hungary. The biggest exhibition aquarium of the country was there for example where several 2 m long and 110 kg fish could be seen,
Our fish feeding VR game was developed to fit this concept and was a huge success among the younger generations.
Once they started the app, they became a diver and were taken to the bottom of a sweetwater river. Their task was – as they felt that they are actually levitating in water – to feed the various fish with the right type of food, which were placed in a small basket standing in front of the user. The fish were species living in Hungarian waters and they were accepting only those food, which they eating in the real world.
Users had 3 minutes to fulfill their task making sure all visitors had a chance to play.